Philips Respironics has announced a voluntary recall for specific Medical Devices.
For information on the Recall Notice issued by Philips along with a list of affected devices,
Please visit: philips.com/src-update or call:  (877) 907-7508
Welcome!
Quipt Home Medical is a local home medical equipment company dedicated to partnering with our customers and referral sources to provide the best quality of care.  Our staff of over 25 employees and our convenient locations are carefully selected so that we can take care of your home medical equipment needs.

Quipt Home Medical is able to make decisions quickly, and we are always available to take care of special requests.  We have always dedicated ourselves to being contributing members of the communities we serve, including contributing financially to local charities, providing equipment to indigent patients and serving on boards and committees of non-profit organizations.

What we ask of our customers and referral sources is to call Quipt Home Medical and let us show you how we are different.  We firmly believe that the difference will be noticeable and that you will be glad that you made the call.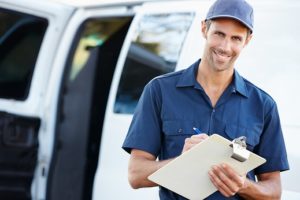 Helpful & Professional Staff
We Deliver In A Timely Manner

Local, friendly staff. Always willing to go the extra mile to help. If you need to go into the store my tip is to park behind the store on Market street and enter thru the rear, there is a sign. It is much easier than parking on Park Ave. They will take great care of you.
Paul Watts

Outstanding staff. I needed some medical products for my mother and the folks at Cooley were incredibly helpful. I had no idea what was needed and these folks were able to provide my mother with the care and items I wasn't able to attend to. Thank you so much. I'd recommend anyone with a medical equipment need to Cooley. What a terrific group.
Christina Throndson

The company and the people are incredible, they were absolutely amazing with supplying my grandmother oxygen and her bipap along with all the supplies.
Brittany Roberts

They were reliable and courteous. They delivered a lift chair to the hotel when we were staying for the week. The delivery was a scheduled and all of the delivery people refused tips. That chair made an immense difference in the recovery. That they were easy to work with and reliable was very important in a time of stress and recovery.
L Jean Camp